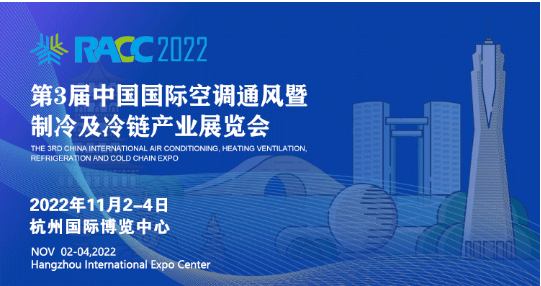 Xinchang Qixing Refrigeration Machinery Factory

On June 10, the organizing committee of RACC exhibition came to Xinchang, the hometown of refrigeration accessories in Zhejiang Province, to visit local enterprises. In the morning, the staff of the organizing committee first visited President Wang of Xinchang Qixing Refrigeration Machinery Factory.
The committee first introduced that this year's exhibition had received strong support from the organizers and the government. President Wang also learned about the participation of some supporting enterprises and saw that many old friends attended the exhibition. He will feed back the situation of our exhibition to the company, and then make a detailed plan.
Xinchang Qixing Refrigeration Machinery Factory is a professional manufacturer of refrigeration automatic control components. It is a professional manufacturer of refrigeration valves and refrigeration accessories integrating R & D, design, production and operation. The company has high-precision valve special numerical control processing equipment and complete digital testing equipment, strong technical force and advanced production technology.
In the past 20 years, Qixing Refrigeration has always provided customers with good products, technical support and sound after-sales service. The air conditioning and refrigeration accessories produced by the company are of high quality and high adaptability. The expansion valve, solenoid valve, one-way valve and other products produced by the company have been widely recognized by the market. Qixing products have been sold to the whole world. The products are widely used in refrigeration, air conditioning, heat pump, automobile air conditioning and other systems, and are highly praised by users at home and abroad. Many of these products have passed the provincial high-quality new product appraisal of Zhejiang Province. The company sincerely welcomes customers at home and abroad to negotiate business cooperation and create a better tomorrow on the principle of mutual benefit.
---
Xinchang Yikai Cooling and Heating Equipment Co., Ltd
In the afternoon, the organizing committee paid a visit to president Zhang of Yikai Cooling and Heating Equipment in Xinchang County. This time, the organizing committee mainly introduced the strong support from all associations, government departments and other professional institutes of the industry for this year's exhibition, by inviting professional visitors and enterprises to the show in order to provide guarantee for better exhibition effect.
President Zhang is familiar with RACC exhibitions. He has participated in overseas exhibitions for many times, and highly recognizes RACC's publicity, promotion and services. He believes that this year's RACC exhibition will bring different and better results. This year, the company will participate in on-site exhibitions, and looks forward to communicating and cooperating with other companies of the industry.
Founded in 2017, Xinchang Yikai Cooling and Heating Equipment Co., Ltd. mainly produces and sells condensers, air conditioners, evaporators, filters, shock absorbers and metal products. Xinchang Yikai cooling and heating equipment Co., Ltd. has an employee team that is pioneering and enterprising, respects science, understands technical management, is good at exploring the market, is honest and trustworthy, takes customer requirements as its own responsibility, and fully develops the team spirit. Since its establishment, Xinchang Cooling and Heating Equipment Co., Ltd. has been constantly studying, striving for stability and service optimization. Choosing us means choosing a major!