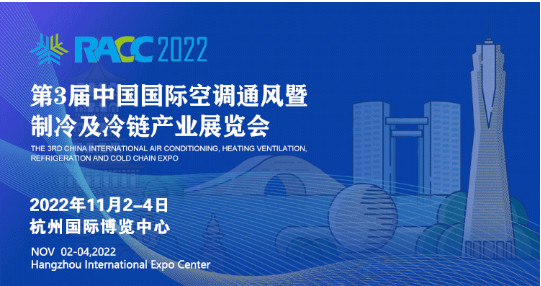 Guangdong Province is an important manufacturing base of refrigeration and air conditioning equipment in China and also one of the largest export bases of household appliances in China. There are many upstream and downstream enterprises of refrigeration, air conditioning and cold chain gathered here, with a perfect industrial chain. During this visit, RACC committee mainly invited complete machine enterprises, refrigeration accessories enterprises, engineering companies, etc. to share the latest trends of the exhibition, convey the concept of service as the core, and strongly invite enterprises to participate in or visit, which has been widely recognized and responded positively by enterprises with comprehensive, meticulous and multi angle invitation as the action guidance.
01
Gree Electric Appliances,Inc. Of Zhuhai
On the morning of June 7, RACC committee made a special trip to Gree Electric Appliances,Inc. Of Zhuhai. President Jin and President Yu warmly welcomed the arrival of the committee. Guided by President Jin and others, the committee visited Gree's exhibition hall. Along the display wall full of historical stories, the committee learned about the development and struggle of Gree Electric Appliance, and also more about Gree's advanced air conditioning production technology and innovation ability through appreciating various benchmark variable frequency air conditioners, air conditioning water heaters, refrigerators and other characteristic products.
In the conference room, Liu Chunyan, in charge of RACC committee, thanked everyone of Gree for warm reception and careful arrangements. The development history and the latest progress of RACC exhibition were explained during the visit. The committee mainly introduced the cooperation cases in the field of refrigeration and various services provided for exhibitors.
During the conference, President Jin gave feedbacks on the key points that Gree values most during the exhibition. The company attaches great importance to the professionalism and influence of the exhibition and recognizes RACC's publicity work. And Gree will focus on discussing the detailed exhibition plan at their meeting to promote cooperation soon.
Gree Electric Appliances,Inc. Of Zhuhai was established in 1991 and listed on the Shenzhen Stock Exchange in november1996. At the beginning of its establishment, the company mainly relied on the assembly and production of household air conditioners. Now it has developed into a diversified and scientific global industrial manufacturing group, covering the two major fields of household consumer goods and industrial equipment. Its products are exported to more than 160 countries and regions. According to the economic and social statistics released by Japan, the global market share of Gree household air conditioners reached 20.1% in 2020, which has remained the first in the world for 16 consecutive years; In the domestic market, Gree central air conditioning has been the first in China for 10 consecutive years.
Gree has always adhered to the path of self-reliance and independent innovation, accelerated the realization of management informatization, production automation and product intelligence, continued to lead the technological development of the global HVAC industry, created more leading technologies, and continuously met the global consumers' yearning for a better life. In the era of intelligence, Gree is sailing again and writing a new chapter!
02
Zhuhai GlaCool Tech Co. Ltd
In the afternoon, RACC committee visited Zhuhai GlaCool Tech Co. Ltd. President Sun said that the company had a great demand for publicity and hoped to develop customers through various ways and to cooperate with more brands in order to better serve customers. After learning about the exhibition in detail, President Sun selected a booth on site.
Zhuhai GlaCool Tech Co. Ltd, founded in 2021, is a scientific and technological start-up enterprise integrating R & D, production, engineering, sales and service. The company is mainly committed to the research, development and application of new technologies such as new low-energy dehumidification system and data center liquid cooling system.
The core team members of the company have rich management experience, years of technical precipitation, broad vision and strong innovation ability. Worked in the field of air conditioning research and design for many years, the team has rich engineering design experience. Zhuhai GlaCool Tech sincerely welcome companies of the industry to make contact and achieve potential cooperation.
03
Zhuhai Haotian Electromechanical Technology Co Ltd (Zhuhai Haotian Insulation Technology Co. Ltd)
Racc committee then came to Zhuhai Fushan Industrial Park to visit Zhuhai Haotian Electromechanical Technology Co Ltd. Warmly welcomed by President Wu. , who said that the company had a stable customer base, and there were many familiar brand enterprises in Zhejiang. He was very optimistic about holding exhibitions in the refrigeration industry base, which provided great convenience for the communication between enterprises.
President Wu looked through the floor plan and learned about the registration of enterprises. After that, he had a deeper understanding of RACC exhibition. President Wu said that he would continue to pay close attention to the exhibition trends and looked forward to further communication and more details.
Zhuhai Haotian Electromechanical Technology Co Ltd, located in Longshan Industrial Zone, Fushan Industrial Park, Zhuhai, sells, professionally designs, processes and produces various insulating materials and insulating accessories. At present, the company is a global manufacturer of air conditioning compressor motor insulation accessories, and the main supporting supplier of GMCC compressor, LANDA compressor and Panasonic compressor. Zhuhai Haotian Electromechanical Technology looks forward to working with more excellent customers to jointly develop the market with the help of RACC.