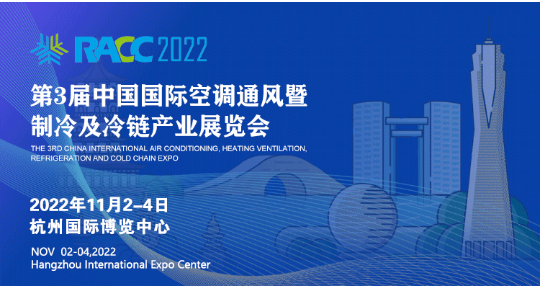 Jinjiu Electric Appliance Co., Ltd.
On the morning of May 31, RACC committee paid a special visit to President Chen of Hangzhou Jinjiu Electric Co., Ltd. to thank Jinjiu Electric Appliance Co., Ltd. for its kind support for RACC exhibition, and to convey the latest developments of our exhibition to the enterprises. Through face-to-face communication, the committee also learned more about the changes in the market and the difficulties faced by enterprises. This visit provided the committee with a brand new angle to better build an international exchange platform, more cooperation opportunities for enterprises!
President Chen said that under the impact of COVID-19 pandemic, the competition of domestic market is fierce, and it is difficult to develop the market. The company hopes to develop more overseas old customers and looks forward to the prospects of Southeast Asia and Europe. Previously, the company has participated in RACC exhibition for two consecutive years, and has highly recognized the service of the exhibition. Jinjiu Electric Appliance has also had in-depth exchanges with many of its peers on site. This year, it will continue to pay attention to RACC exhibition.
Panasocine Co., Ltd.
In the afternoon, the committee came to Hangzhou East Science and Technology Innovation Zone to visit President Yang of Hangzhou Panasocine Co., Ltd. (Sunchine). The company produces dehumidification products, mainly non-standard products. President Yang learned about the exhibition of fresh air dehumidification enterprises and said that he would come to the exhibition site to purchase and exchange.
Panasocine Co., Ltd. is an environmental technology company focusing on the technology development and research of temperature and humidity products, and a leading provider of overall temperature and humidity solutions in China. Panasocine is a well-known artificial intelligence environment brand in China. Its main products include fresh air dehumidifiers (integrated fresh air purification dehumidifiers), commercial and industrial dehumidifiers, humidifiers, rotary dehumidifiers, thermostatic dehumidifiers, precision air conditioners, ceiling dehumidifiers, pool dehumidifiers, and temperature regulating dehumidifiers.
Sunchine is especially good at non-standard custom dehumidifiers, constant temperature and humidity machines and large-scale temperature and humidity treatment equipment design services, known as Standard King in the industry. Since the establishment of the company, Sunchine Environment has adhered to the innovative spirit of intelligent new products and craftsmanship of products and constantly pushed through the old to bring forth the new. Its products have been exported to 28 regions and regions such as Europe, America and Southeast Asia. At present, it has developed into one of the largest industrial environmental equipment manufacturers in the world. In China, we have more than 5000 equipment engineering cases. He has unique views on non-standard customization, especially on the integration of energy saving and mute.