With 21 editions, Febrava, held at the São Paulo Exhibition Centre from September 10th to 13th, is the most important event in the HVAC-R chain in Latin America, covering every sector in this market. The ideal location for buyers, installers, engineers, distributors, wholesalers and engineers to do business, enhance their technical knowledge and get a first-hand look at the newest launches, trends and innovations in the market. FEBRAVA is at the right temperature to heat up your business, refresh your brand and expand your network.
This year there were plenty of well-known companies from different countries around the world that showed us the new technology and new products, such Danfoss (Booth: F77).
After years of experience in valve development, Danfoss introduced a new generation of electronic expansion valve AKVP in Febrava 2019 by improving pulse technology. The valve has a complete internal design that is more robust, extending service life and can be applied to CO2 fluids.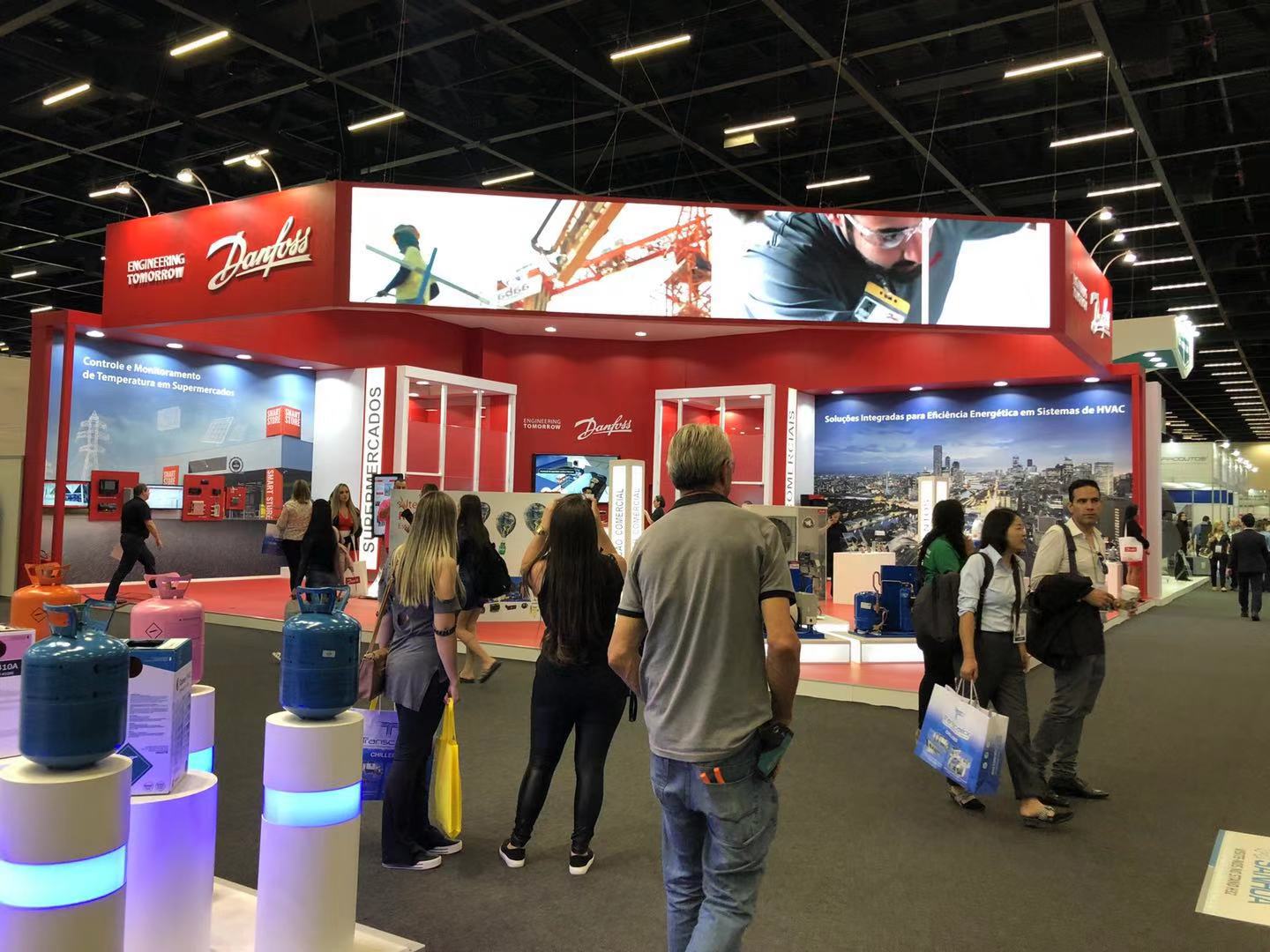 Exhibition site: DANFOSS
"The new AKVP has a smoother pulse operation that reduces the risk of water hammer and reduces peak pressure by 50% when turned on. In addition, Danfoss' new generation of electronic expansion valves are in the same body or size compared to older AKVs. The capacity has increased by 50%," explains Danfoss Business Development Manager Eladium Pereira.
Other new AKVP benefits include valve noise reductions of up to 50% and the ability to detect evaporator blockages.
In addition to those refrigeration systems that use plate heat exchangers as evaporators, AKVP is suitable for all refrigeration systems. The valve is best suited for supermarket refrigeration systems, serving refrigerated counters and other supermarket display counters.
About Danfoss
Danfoss develops advanced technology and hopes to build a better, smarter and more efficient tomorrow. In a growing city, Danfoss ensures fresh food and comfort for the home and office. Danfoss' solutions are used in refrigeration, air conditioning, heating, engine control and mobile machinery. Its groundbreaking work dates back to 1933, and now Danfoss is a market leader, employing more than 28,000 people and serving customers in more than 100 countries.
During the exhibition, Coowor team kept visiting the major exhibitors and distributing "HVACR SUPPLIERS" magazines to them and on-site visitors for free.